THE BALLAGH CLIMB – DISTANCE: 2.39 Miles / 3.85 KM CLIMB: 320 Feet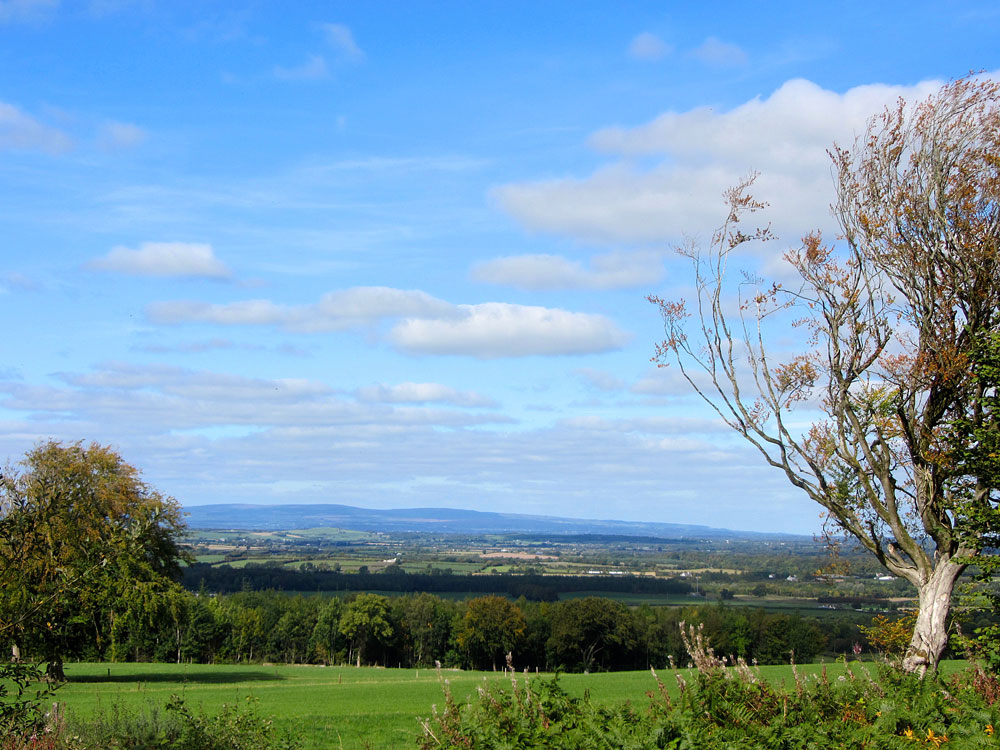 This walk takes in the Ballagh and in particular the steep Ballagh climb after passing Clonageera House on the Derry Road. For the purpose of mapping we start this walk in The Square, Durrow, and procede in the direction of the Kilkenny road, where we turn right onto the Derry Road, just before the church which is situated on the left hand side. Once you are on the Derry Road the walk becomes an uphill one with a short respite before encountering the Ballagh climb, which is a steep and muscle testing ascent, but ultimately an achievable one.
Having reached the top marker of this walk which is at the point where one enters Capponellen Wood on your right hand side, we take the much easier option of descending the Ballagh and return to the starting point.
The Ballagh Climb
Route Elevation Chart – Ballagh Climb

The Ballagh Climb 3D Flyover
The Ballagh Durrow – 360º Panorama